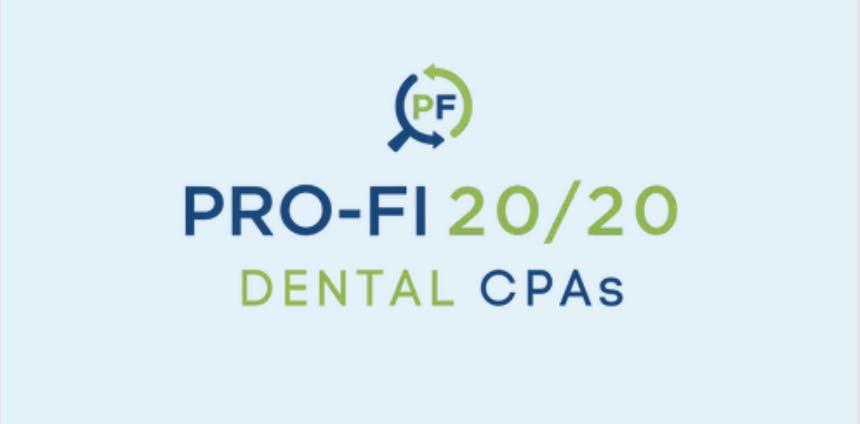 NEW YORK (September 14th, 2023) – Torch Dental, a leading platform for dental supply discovery, ordering and spend management, and Pro-Fi 20/20 Dental CPAs offer a rare depth of experience and expertise into the financial needs of dentists. This collaboration represents a significant milestone as both organizations combine their expertise to drive innovation in dental procurement, helping practices make better financial decisions and create customized plans for each office.
Torch Dental has gained a reputation for its state-of-the-art software solutions designed to streamline dental practice operations, simplify supply ordering, and optimize spending. Their comprehensive suite of tools encompasses custom product preference dashboards, supply order recommendations, spend management visibility, robust analytics reporting, and more. By leveraging cloud technology and building user-friendly interfaces, Torch Dental has become a trusted partner for dental practices seeking to modernize their operations, so that they can focus on delivering exceptional patient care.
Pro-Fi 20/20 Dental CPAs is a renowned group at the forefront of financial services. At Pro-Fi 20/20, they can guide you to identify, measure, analyze, interpret, and communicate your financial information for the pursuit of your practice's goals. With a deep commitment to providing financial clarity, Pro-Fi 20/20 educates dentists on how everyday business decisions impact their end-of-year income tax liability and position their business for future profitability and growth. In short, Pro-Fi 20/20 can help dentists grow their practices by combining the best of accounting and dental practice management expertise.
The partnership between Torch Dental and Pro-Fi 20/20 Dental CPAs combines their respective strengths, harnessing cutting-edge technology and deep industry knowledge of dental finances. By collaborating closely, the organizations aim to offer innovative solutions that integrate seamlessly with dental practices, enhancing their financial and clinical productivity.
"I knew partnering with Pro-Fi 20/20 Dental CPAs would be impactful for both Torch and Pro-Fi clients. Chris immediately understood the power of implementing technology and having a professional procurement platform in place and how beneficial it can be to better your finances and purchasing decisions," said Jordyn Altit Levitas, Head of Strategic Partnerships at Torch Dental.
Chris Sands, Partner at Pro-Fi 20/20, added, "Delivering accounting services and financials alone does not improve a business. It's the reporting back, the interpretation, analysis and education on what the financials reveal, and the prompting to make changes and better business decisions that creates value. It's the industry-specific knowledge and awareness to identify and recommend resources and a business system like Torch Dental provides in its procurement software and supply ordering management to improve efficiencies and profitability for the business that truly create value. Private practices lack a systems-based approach to supply ordering and Torch Dental provides an excellent solution to this problem."
As part of the partnership, Torch Dental and Pro-Fi 20/20 will collaborate on dental supply procurement and helping dentists make better financial decisions. This comprehensive approach will empower dental professionals to level up their practice management, improving productivity and advancing the field as a whole.
Dental professionals interested in improving their financial goals can learn more about the partnership and the solutions offered by visiting the websites of Torch Dental (www.torchdental.com) and Pro-Fi 20/20 Dental CPAs (www.profi2020.com).
About Torch Dental:
Torch Dental is a leading provider of cutting-edge dental practice management software. Their comprehensive suite of tools empowers dental professionals to streamline operations, enhance patient care, and optimize productivity. Torch Dental is committed to delivering innovative solutions that transform dental practices and set new industry standards. For more information, visit www.torchdental.com.
About Pro-Fi 20/20 Dental CPAs: 
Pro-Fi 20/20 Dental CPAs is a managerial accounting, proactive tax planning, and financial-freedom advisory CPA firm created for dental entrepreneurs, with a mission-driven purpose to create life-changing impact in the lives of private practice dentists. Pro-Fi is on a journey to transform the financial landscape of dental practices into investment-grade businesses through education and utilization of investment-grade business financial reporting. For more information, visit www.profi2020.com.
Media Contact: