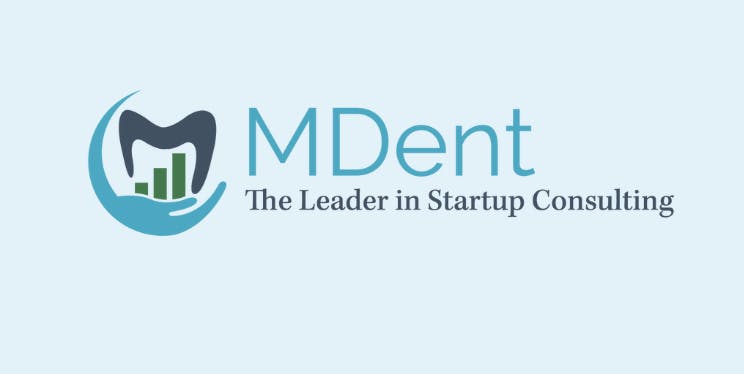 NEW YORK (June 15, 2023) – Torch Dental, a leading platform for dental supply procurement ordering and spend management, and MDent Consulting, a premier dental consulting firm, are delighted to announce their strategic partnership. This collaboration marks a milestone as these two companies work together to empower dental professionals in greater New York City with innovative solutions.
Torch Dental has gained a reputation for its state-of-the-art software solutions designed to streamline dental practice operations, simplify supply ordering, and optimize spending. Their comprehensive suite of tools encompasses custom product preference dashboards, supply order recommendations, spend management visibility, robust analytics reporting, and more. By leveraging cloud technology and building user-friendly interfaces, Torch Dental has become a trusted partner for dental practices seeking to modernize their operations, so that they can focus on delivering exceptional patient care.
MDent Consulting, known for its expertise in Dental Startup Consulting has been instrumental in helping new practice owners launch and grow their first practices nationwide. The firm specializes in providing full consulting and operational development programs customized to each practice to help dentists build a profitable and fulfilling practice. With their deep industry knowledge and proven methodologies, MDent Consulting has become synonymous with success in dental startup consulting and practice management.
The partnership between Torch Dental and MDent Consulting brings together the best of both worlds – cutting-edge technology and expert consultancy. By combining their respective strengths, the companies aim to revolutionize dental practice management and set new standards in the industry. The collaboration will offer dental professionals comprehensive support throughout their entire journey, from practice setup to long-term success.
"I was so excited to connect with Maritza," said Jordyn Altit Levitas, Head of Strategic Partnerships at Torch Dental. "Their expertise in dental practice management, coupled with a track record of success in working with dentists and their teams has continually empowered dental professionals to thrive in an increasingly competitive industry. Together, we will deliver exceptional value and innovation to our customers, driving their practices forward."
Maritza Duran, Founder of MDent Consulting, added, "Torch Dental's cutting-edge software provides a powerful platform for dental practices to streamline their operations while gaining access to all the high quality products they need at the best cost. By partnering with Torch Dental, we can leverage their technological advancements to enhance our consulting offerings and deliver even greater value to our clients."
As part of the partnership, Torch Dental and MDent Consulting will collaborate on the development of integrated solutions that seamlessly combine software functionality with strategic consulting services. This comprehensive approach will empower dental practices to optimize cost efficiency, increase revenue, improve patient satisfaction, and achieve long-term growth.
Dental professionals looking to enhance their practice management strategies can learn more about the partnership and the solutions offered by visiting the websites of Torch Dental (www.torchdental.com) and MDent Consulting (www.mdentcs.com).
About Torch Dental:
Torch Dental is a leading provider of cutting-edge dental practice management software. Their comprehensive suite of tools empowers dental professionals to streamline operations, enhance patient care, and optimize productivity. Torch Dental is committed to delivering innovative solutions that transform dental practices and set new industry standards. For more information, visit www.torchdental.com.
About MDent Consulting:
MDent Consulting is a renowned dental consulting firm specializing in Dental Startup Consulting. With their expertise and proven methodologies, they guide dental professionals to achieve sustainable growth, maximize profitability, and deliver exceptional patient experiences. MDent Consulting's strategic guidance and customized coaching programs have transformed dental practices nationwide. For more information, visit www.mdentcs.com.
Media Contact:
media@torchdental.com